Travel Agency Bangladesh : Many of us need to go abroad for various reasons. Some have to go abroad for jobs, some to travel, some to collect remittances, some to seek treatment. But going abroad is no longer a word of mouth. Many necessary documents have to be collected and submitted for going abroad. For example – Passport, utility bill, NID, reference, police clearance, bank statement etc.
All these tasks are impossible for many to do alone. Others have to fall into mistakes and confusion while trying to understand more. Due to mistakes many people are not able to travel abroad. We can take the help of travel agencies to get rid of this hassle. Many famous travel agencies have been established in our country. It becomes difficult for us to choose the best among them. So we made this post to help you. Here I will present the name, address and other information of the major travel agencies of the country.
Travel Agency Bangladesh Information
GoZayaan
GoZayaan is a popular travel agency in Dhaka, the capital of Bangladesh. It was inaugurated in August 2017. Ridwan Hafeez is the founder of the company. It has established its influence far beyond its borders in Pakistan. Most of their main business online income is from online travel portal website –www.gozayaan.com.
Address : Level 5, House 1/A Road No. 16/A, Dhaka 1212
Contact : +88 09678 332211
Email: info@gozayaan.com
ShareTrip
ShareTrip is another popular travel agency in Bangladesh that easily offers travelers tickets and other amenities at affordable prices. This travel agency was started on April 1, 2014. It's company was earlier named as Booking BD. Later the company officially changed its name to ShareTrip on 30 July 2019 citing other reasons.
Address : Rangs Pearl Tower, 4th Floor, House no. 76, Road 12, Block E, Banani, Dhaka 1213, Bangladesh
Contact : +8809617617617
Email: ask@sharetrip.net
Flight Expert
FlightExpert is Bangladesh's premium online airline flight booking travel agency. It started its operations from 1 March 2017. It is an accredited travel agency from Online Travel Agency (OTA) of Bangladesh. This agency specializes in flight booking, hotel booking and travel packages to different countries.
Address : 90/1 Motijheel City Centre Level 25-B-1, Lift 26 Dhaka-1000
Contact : +88-09617-111-888
Email: sales@flightexpert.com
Obokash
Obokash is a better travel agency in Bangladesh. This agency is accredited by Association of Travel Agents of Bangladesh (ATAB). Special arrangements have been made for Umrah and Hajj in Saudi Arabia including tour packages, visa processing, hotel booking and flight booking facilities at any location in the country and abroad.
Obokash Agency aims to deliver world class customer service The agency was established in 2013. The agency is providing relentless 7/24 services to expand the tourism industry in Bangladesh.
Address : Bashati Condominium (Floor 10/D), House # 15, Road # 17, Banani, Dhaka – 1213, Bangladesh
Contact : +88-01945111444, +88-01931333888
Email: ask@obokash.com, obokash.net@gmail.com
travel agency dhaka
Travelzoo Bangladesh Ltd.
Travelzoo Bangladesh Ltd. It is one of the international travel agencies in the country. It is an IATA-accredited agency. This agency was established in the country on March 10, 2012. Travelzoo is an authorized travel agent of well-known international airlines in Bangladesh. Especially Qatar Airways, Malaysia Airlines, Turkish Airlines, India-Indigo and Bangladesh Biman Bangladesh Airlines, NovoAir are directly connected with several airlines and are providing accessible services year after year.
Address : Office Address: 2nd Floor, Suite 33, Happy Arcade Shopping Mall, Road 3, Dhaka 1205
Contact : TEL: 0244612178, Mobile: +8801977569292
Email: service@zooholiday.com
goFLY
goFLY is one of the reputed travel agencies in Bangladesh. This agency has been providing affordable travel services in the country for a long time. They provide various domestic or international package travel services, ticketing, Hajj and Umrah etc.
Address :
1/1, Shukrabad, Dhaka 1207
(Beside New Model College)
Contact : – 09639203090 / 01713289170-9
Email: support@goflybd.com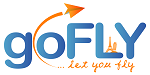 ATAB
ATAB is one of the most reputed travel agencies in Bangladesh. It has been providing travel services with reputation for a long time. As a result, it is known as the leading institution in Bangladesh. The agency is a member of the Association of Official Registered Travel Agents (ATAB). Apart from special travel services, the institute is also known as a tourism training institute. All tour operators in Bangladesh mainly arrange training of agents from this company.
Address : Sattara Center (15th Floor), 30/A Naya Paltan, VIP Road, Dhaka-1000.
Contact : 01882 088 742, 01882 088 739
Email: atab@atab.org.bd, atab@citech.net, atab.org.bd@gmail.com

International Travel Corporation (ITC)
ITC (International Travel Corporation) is one of the travel agencies. A was established in 1990. The company has been providing various services for a long time. Among these, he has received several awards from British Airways, Emirates Airways, Singapore Airlines and Thai International. This agency is ranked among the top ten agencies in the country. This is an established company accredited by travel agencies (ATAB, IATA and TOAB).
Address : 12 – 14 Gulshan north C/A. Gulshan – 02, Dhaka.
Contact : (02) 222 264445, (02) 222 282645, (02) 222 262788
Email: hamid@itc-bd.com
Galaxy Travel
Galaxy Travel is one of the international travel agencies. Agency is long Bangladesh has a good reputation for providing good service. Services provided by Galaxy. They are providing services like flight booking, hotel booking, visa processing, and Umrah / Hajj from anywhere in the country. And specially for the travelers various travel packages, tour guides are explained with the best tools.
Address : Taj Marriot 5th Floor 25 Gulshan Avenue Galaxy Bangladesh, Bir Uttam Mir Shawkat Sarak, Dhaka 1212
Contact : +(880 2) 58817884-5
Email: info@galaxybd.com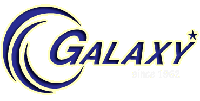 If you like our post then definitely share with your friends. Be well and be healthy. Thanks for being with us
keyword : travel agency bangladesh, travel agency dhaka, bd travel agent, best travel agency in bangladesh, bangladesh travel agency list, top 10 travel agency in bangladesh, travel agency chittagong, tour agency in bangladesh, online travel agency bangladesh, chittagong travel agency, tour operators in bangladesh, best indian travel agents, best travel agency